Primary Games - Southampton City Athletics Competition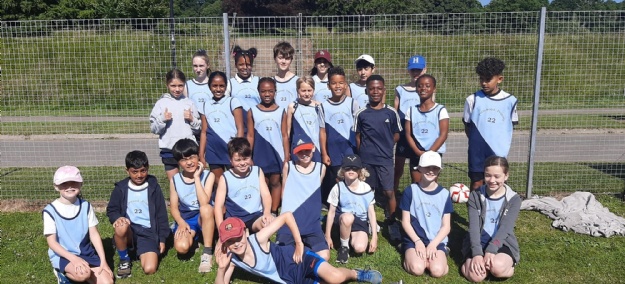 On Tuesday 14th June, 23 children from the juniors represented the school at a city athletics competition at the sports centre. The day was an amazing success, the children were an absolute credit to the school and showed incredible sportsmanship throughout the day. The children competed against all the primary schools in the city in a range of track and field events, from throwing to relay races. We had loads of fun.
As well as this, we also brought home lots of medals!
An amazing well done to:
The boy's team - 3rd overall
Jacob - 1st place, 1000m
Kat - 1st Place, 1000m
Esther - 1st Place, 60m
Jemi - 1st Place, 60m
Ethan - 2nd Place, Standing Long Jump
Jannah - 3rd Place, Standing Long Jump
Jayden - 2nd Place, Running Long Jump
Thank you to all the parents who got their children to the event and the ones who stayed and supported. An amazing day was had by all!