Congratulations!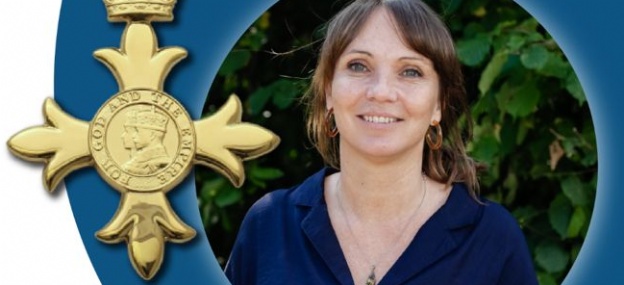 It is my privilege and pleasure to congratulate Amanda Parry, Deputy CEO at HISP Multi Academy Trust and Executive Headteacher at Portswood and Tanners Brook Schools, who has been awarded an OBE in the New Year Honours list for services to Education. Amanda is known to, and has been based, in each of the schools in our MAT. She has worked as a Senior Leader at Thornden, then became the Executive Headteacher at Portswood and Tanners Brook, contributing to each of our schools and the wider organisation.
Her OBE reflects everything that Amanda stands for within education and specifically the work she has undertaken as a system leader. Some highlights include being a member of the Teaching School Council, a regional role representing South London and the South East, working with colleagues from across the country and informing policy and direction. She has also worked alongside colleagues from the Regional School Commissioner Team, to support Trust and School Improvement. This involves deploying colleagues across the wider region to work with schools and undertaking deployments herself in a wide range of settings. Amanda is also frequently called upon to contribute to committees and act as an advisor. She has volunteered as a governor to a number of schools and continues to support the wider education system.
As well as her work regionally and nationally, her work within HISP contributes to her wider success. Consequently, our schools, Teaching School Hubs, Research School, Maths Hub and SCITT benefit from her skills as a system leader.
As a senior member of the HISP Executive Team, Amanda employs the skills she displays at a national level, within our organisation for the benefit of our students/pupils, staff and communities. The honours system continues to champion diversity at all levels and celebrates the breadth of service given by people from all backgrounds from across the UK and we are exceptionally pleased that this system recognises someone with the skill set and commitment that Amanda shows.

S Whelan
Chief Executive Officer